Product Description
      Product:    Magnetic stirring bar PTFE  WHOLESALE      Magnetic stir bars are coated magnets used to stir liquids in a sealed container. They can stir fluids without requiring an opening in the container. They are a popular way of stirring liquids in modestly sized containers. Magnetic stirrers are used in chemistry and biology research, especially in medicine. Home brewers often use them to help make a yeast starter.  
PTFE. High magnetic strength and long life due to Alnico V magnetic cores, fully encapsulated with high-grade PTFE. Strict quality control ensures the magnetic strength, position of the magnetic core,

 

surface quality, crack resistance, and uniform thickness of the PTFE coating. Maximum operating temperature 270 °C. BRAND provides the right magnetic stirring bar for virtually any application.

 

Rough vessel surfaces or abrasive sediments can quickly deteriorate the PTFE coating and thus shorten the life of stirring bars. This can be prevented by using reduced contact surface (e.g., with pivot ring) stirring bars.

 

Storing conditions:
To prevent demagnetisation stirring bars using Alnico V magnetic cores should not be stored in a random mass but should be kept "paired" and should not be dropped on hard or steel surfaces.

What is a magnetic stir bar? A magnetic stir bar is a magnet that is encased in material that won't react with the fluid it is immersed in.    Stir bar magnets included a molded layer of PTFE (a.k.a. Teflon), which is not reactive for many liquids. The magnet is placed within a container and made to spin with an external magnetic field.  Typically, this is produced by a stir-plate, which has another magnet rotating underneath the container. The chief advantage of this setup is that you can stir the liquid without having something stick into the container.  The container can be completely sealed.  Without a spinning shaft sticking into the container, there are no worries about leaks or lubricants contaminating the fluid.   How does it work? A stir bar magnet is placed inside a container, immersed in the fluid.  A separate magnet (or magnets) is placed underneath the container, so that it attracts to the stir bar magnet.  The lower magnet is usually attached to a motor that spins it.  If the magnets are close enough, the stir bar magnet spins inside the container.   How strong are these magnets? The most relevant measure of a stir bar's strength is the maximum torque you can feel when twisting it.  Stronger torque translates to greater stirring ability before the magnet-to-magnet pair "slips." The actual strength you'll see depends on a number of interrelated factors, which is hard to quantify in a single number.     Important factors include: · The size and strength of the stir bar magnet (bigger magnets are stronger) · The size of the stir bar magnet (bigger shapes are pushing more water, which makes them harder to turn) · The magnets used in the stir-plate (bigger = stronger) · The configuration of the magnets underneath the container (2 magnets at the ends of the stir bar vs. a single long magnet) · The distance between the magnets underneath and the stir bar · The viscosity of the fluid (how hard it is to stir   Product and size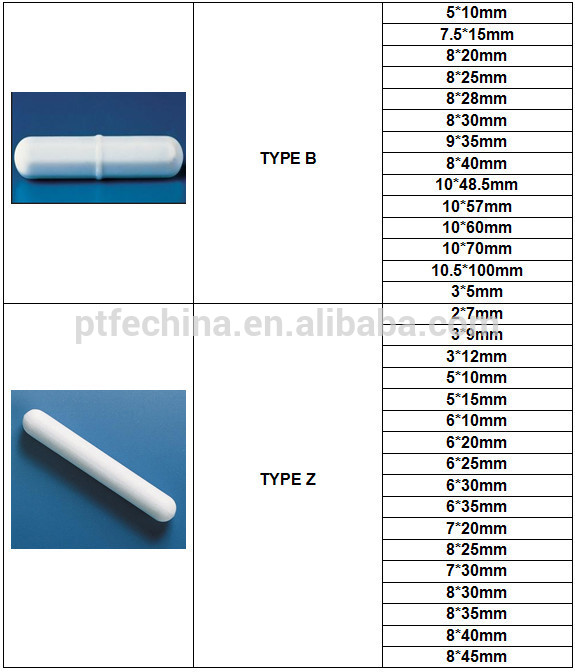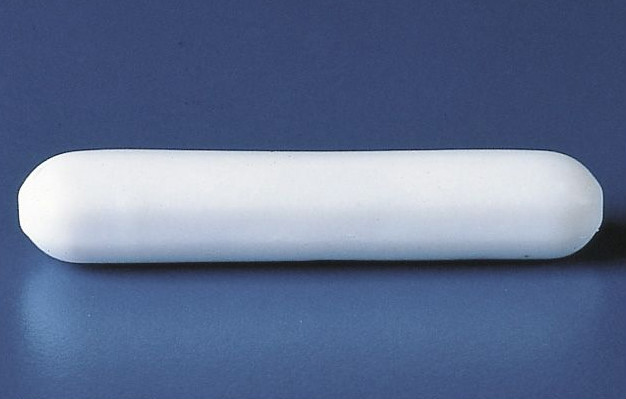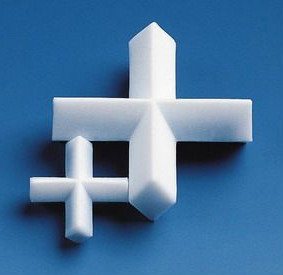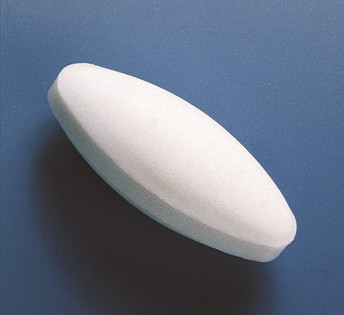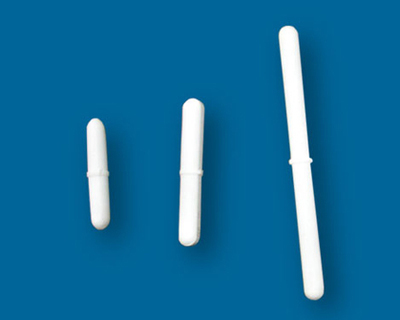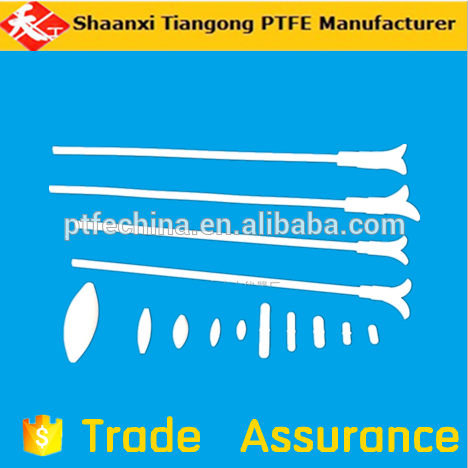 Related products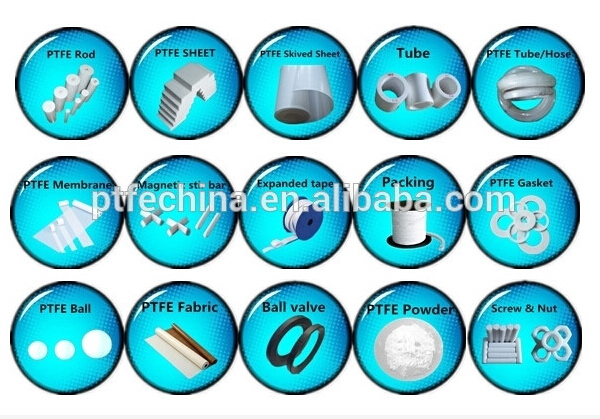 How about TianGong? Shaanxi Tiangogn PTFE& Plastic Material Co.,Ltd in Xi'an China is a professional manufacturer of all kinds PTFE products. We can provide all kinds  of high quality Ptfe moulded & extruded rod,sheet,skived sheet,film, thread seal tape,expanded seal tape, packing, sealing, valve seats and so on to fulfill the needs of our worldwide clients.In the domestic we have copperated with many military college to improve our products line of filled PTFE products. Now our products have widely application in Chemical,mechanical ,electronical, petrol and some other applications.   Our factory   Shaanxi Tiangong PTFE&Plastic Masterisl Co.,Ltd is a professional manufacturer of various kinds high quality PTFE products, such as moulded & extruded rod, sheet, skived sheet, film, thread seal tape, expanded seal tape, packing, sealing, valve seats and so on. Our products fulfill the needs of overseas and domestic clients, and was widely applied in national defense, chemical, mechanical, electronic, electric appliances, petrol environmental protection and many other fields.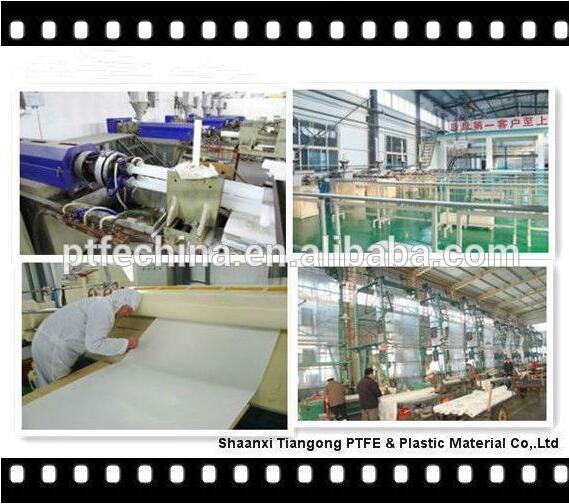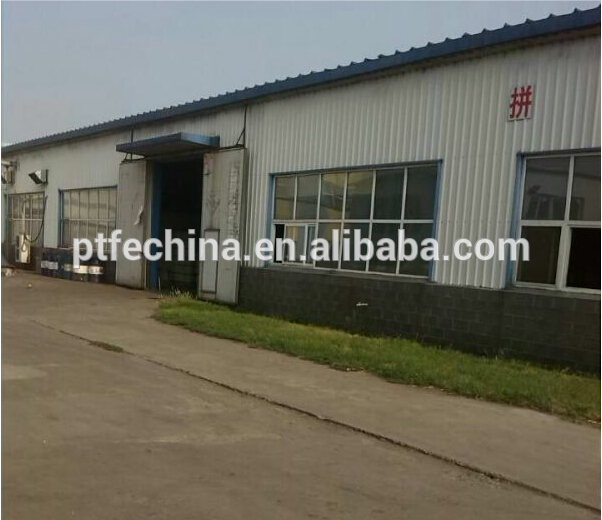 Our service    1. Sample:                    (1).  If you worry about our quality before ordering, we can supply you our current samples for free to check our quality                (2). After finishing the mold: we would supply the samples for your approval before mass production ensure everything is perfect.      2. OEM / ODM service          OEM & ODM ar highly welcomed, we provide full technical support for free.     3. After-sales service         100% responsible for our products, supply active feedback within 24 hours and solutions in short time; supply re-work or refund if the mistake cuased by us.    Certification

  Packing   We Packed the products by film firstly then by box.   For shipping: shipped by express or air depends on clients.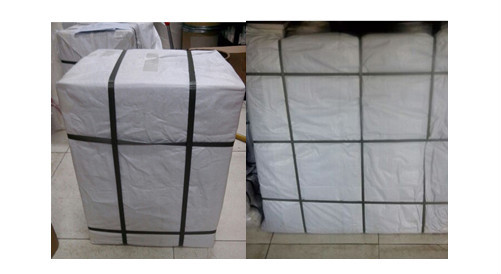 Shipping   EMS UPS TNT DHL FedEx,etc.   By sea or by air     FAQ   Why Customer prefer to TianGong?   1.Excellent workers   2.Strict Quality Control   3.Top quality products   4.Innovative design team   5.Fastest lead time   6.The most rapid reply   7.Highly efficient management   8. Customized to meet your unique specifications.   9. Factory visit warmly welcomed   10.Convenient transportation     Ok ! Just a sample,you will know how wonderful it is !   Good cooperation !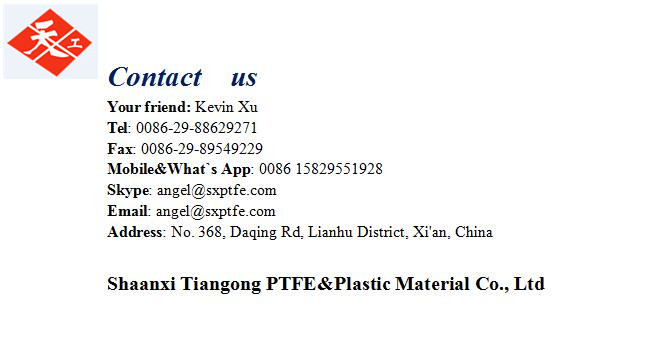 Contact us if you need more details on Magnetic Stirring Bar Ptfe. We are ready to answer your questions on packaging, logistics, certification or any other aspects about Magnetic Stirring Bar Ptfe、Magnetic Stirring Bar Ptfe. If these products fail to match your need, please contact us and we would like to provide relevant information.
Product Categories : PTFE Parts > PTFE Customized Parts